Over time, we've seen some strange Airbnb offerings, from rooms inside bathrooms to converted jail cells. A new incident in Australia has been added to this list. Searching for a budget-friendly place after a friend's party, Caity found a strange listing on the Airbnb app. 
Instead of a cozy space, it was just a tent in someone's backyard. This place was in Warriewood on Sydney's Northern beaches, titled 'Camping Swag Under The Stars.'
This unique outdoor stay came with a price tag of $800 (around Rs 42,000) for a single guest per night. 
The cost escalated for two, reaching $1,156 (around Rs 61,000), and a group of three might spend over $1,500 (around Rs 80,000) for this out-of-the-box experience. 
The listing included pictures of the tent in an unkempt yard, where guests would spend the night. 
Speaking to News.com.au, Caity mentioned, "At first, I thought it was some insane glamping experience for that price. But no, it was a swag, and the photos of the property looked unkempt, and the backyard looked like it hadn't been mowed in months."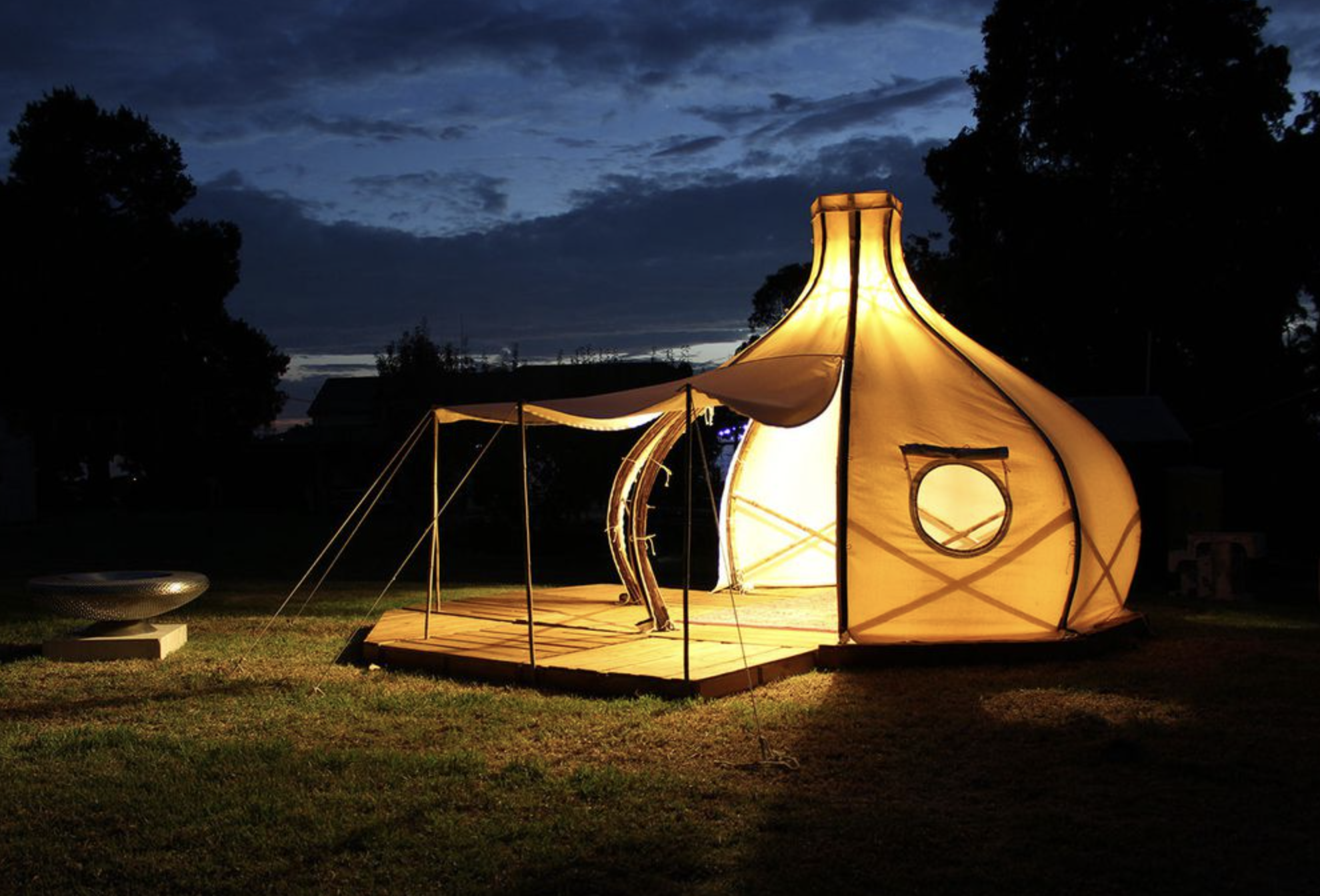 Adding to the disappointment, the woman noticed the tent wasn't prepared, implying guests had to set it up independently. 
Compounding the situation, the Airbnb owner was requesting an extra $200 (around Rs 10,000) for cleaning, which left Caity puzzled and raised her questions.
"Cleaning what, exactly?" Intrigued by the steep price, Caity contacted the owner to understand its reasoning. The host explained that the property offers extensive land, allowing guests to choose where to set up the tent. 
The host emphasized,"It is in a prime location with ocean and valley views, or by night lovely lights and the ocean can be heard. A main feature is the large blue pool and balcony, five minutes from multiple beaches, shops, nature walks, and everything else you need. Sleeping bags, blankets, and anything else you need can be supplied. House access for kitchen and hot showers is welcome if you choose the tent option." 
She proposed a fairer experience price would have been approximately $80 (around Rs 4,000) per night. Caity disclosed that the owner has either blocked her or removed the listing by now.
For more trending stories, follow us on Telegram.
Categories: Trending
Source: tit.edu.vn